OHIO UNIVERSITY CLASSIFIED EMPLOYEES
Ohio University classified employees are coming together to gain respect, fairness, and the opportunity to collectively bargain for better pay, work conditions, and benefits. 
LETTERS FROM YOUR COWORKERS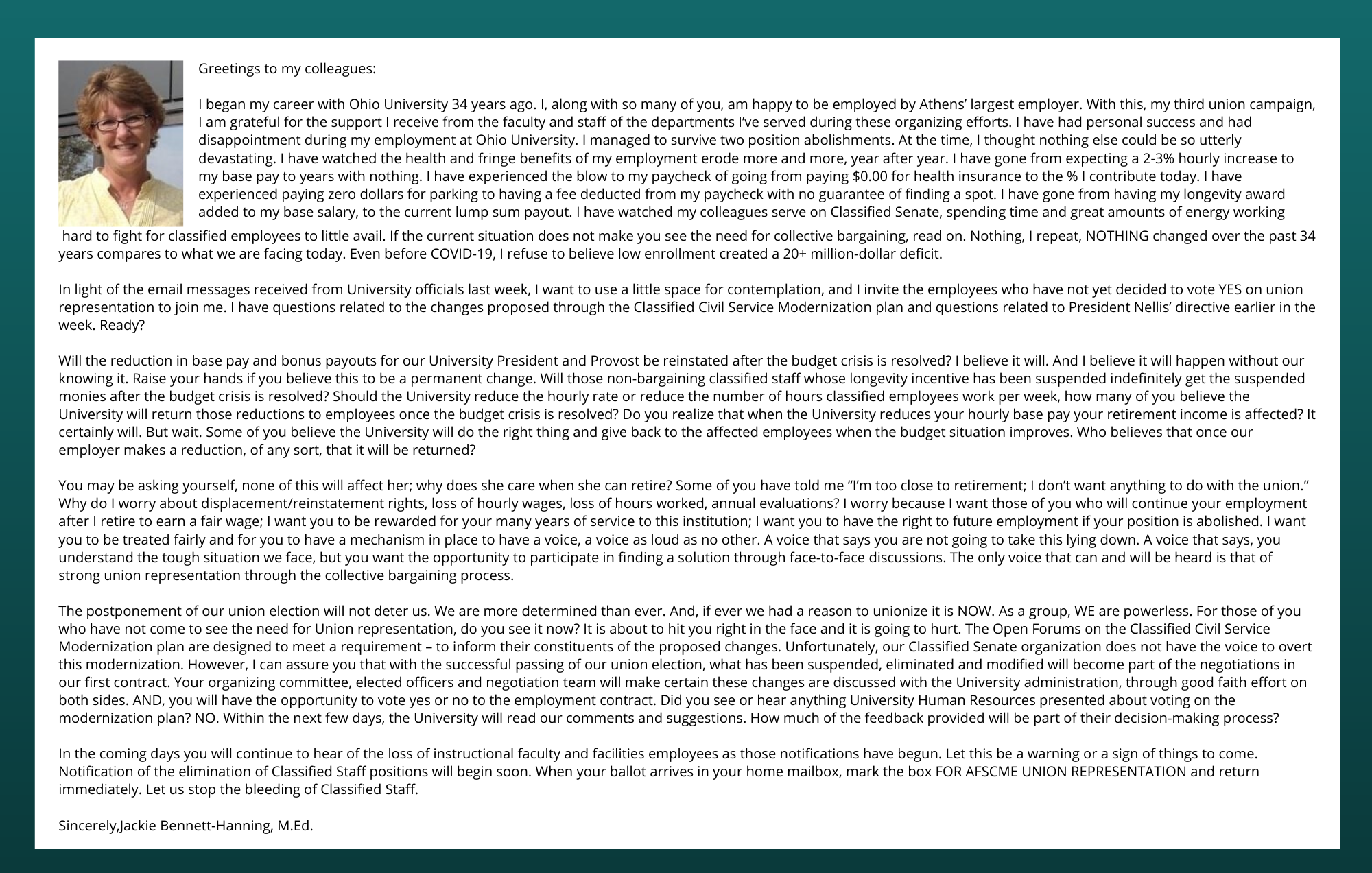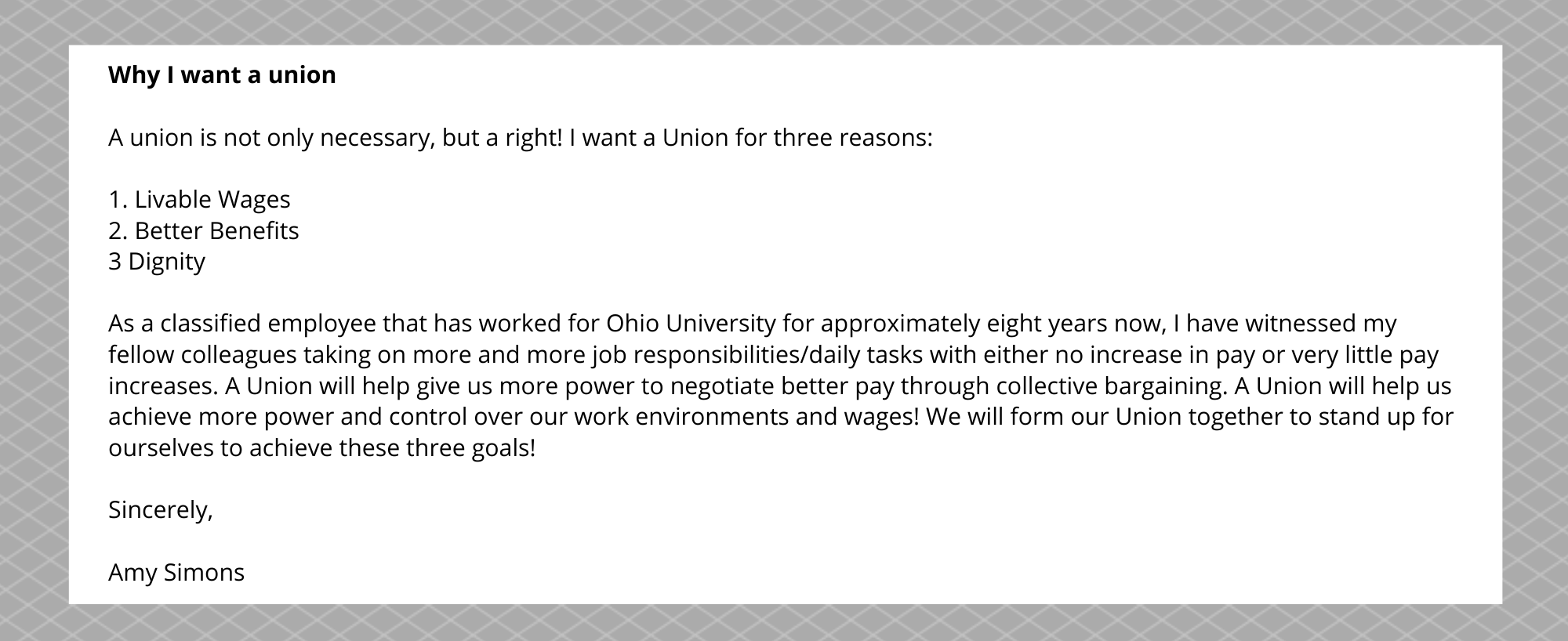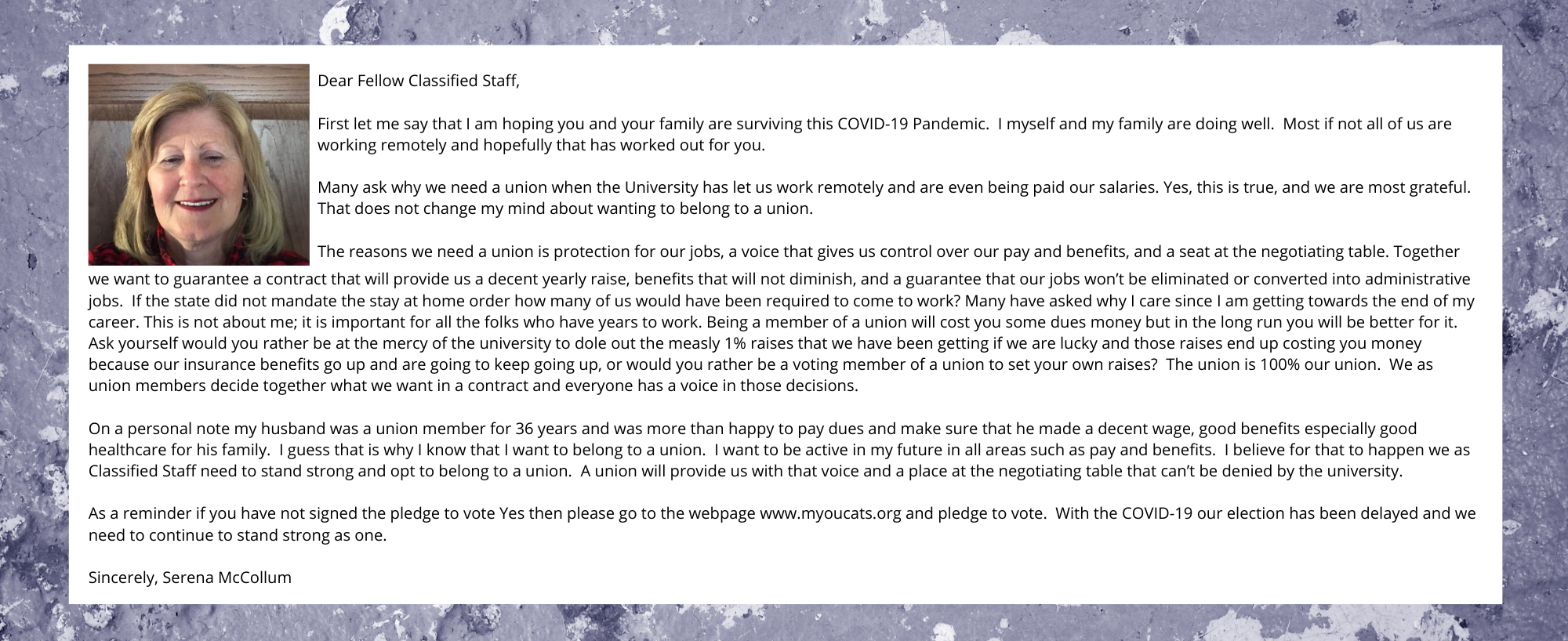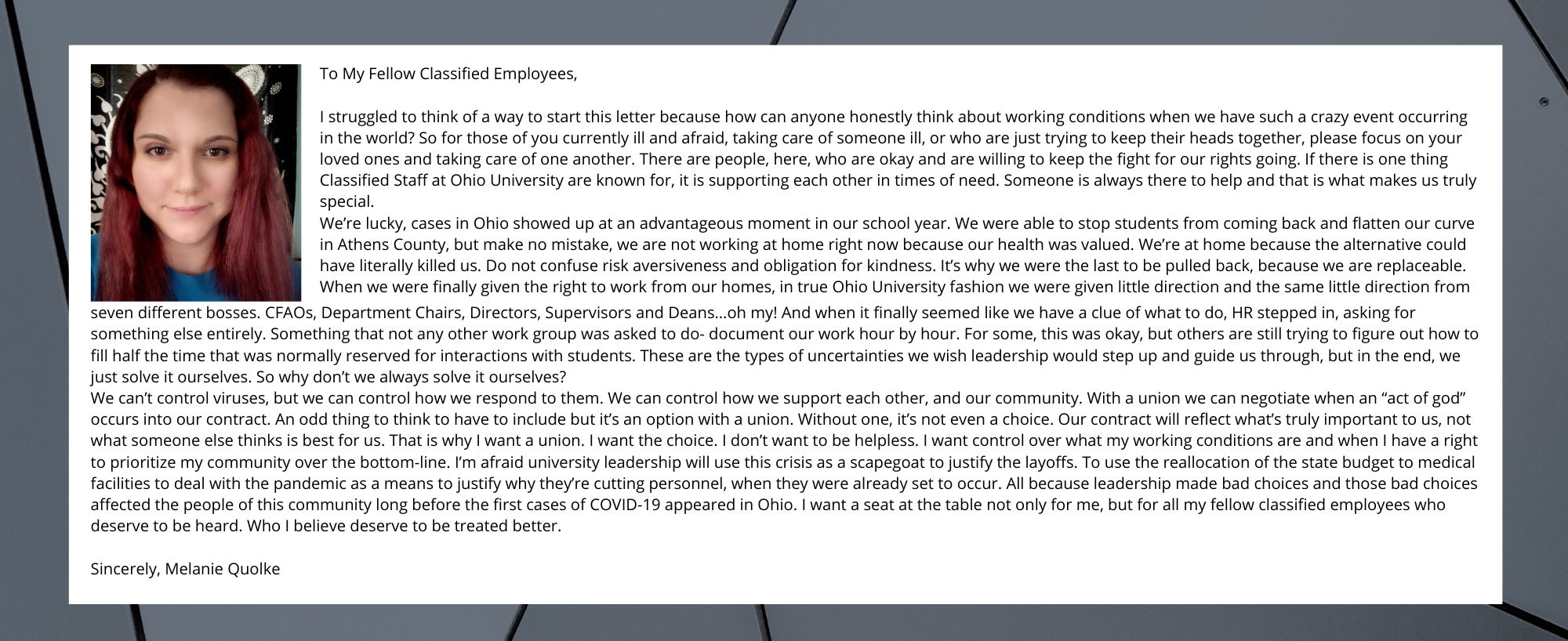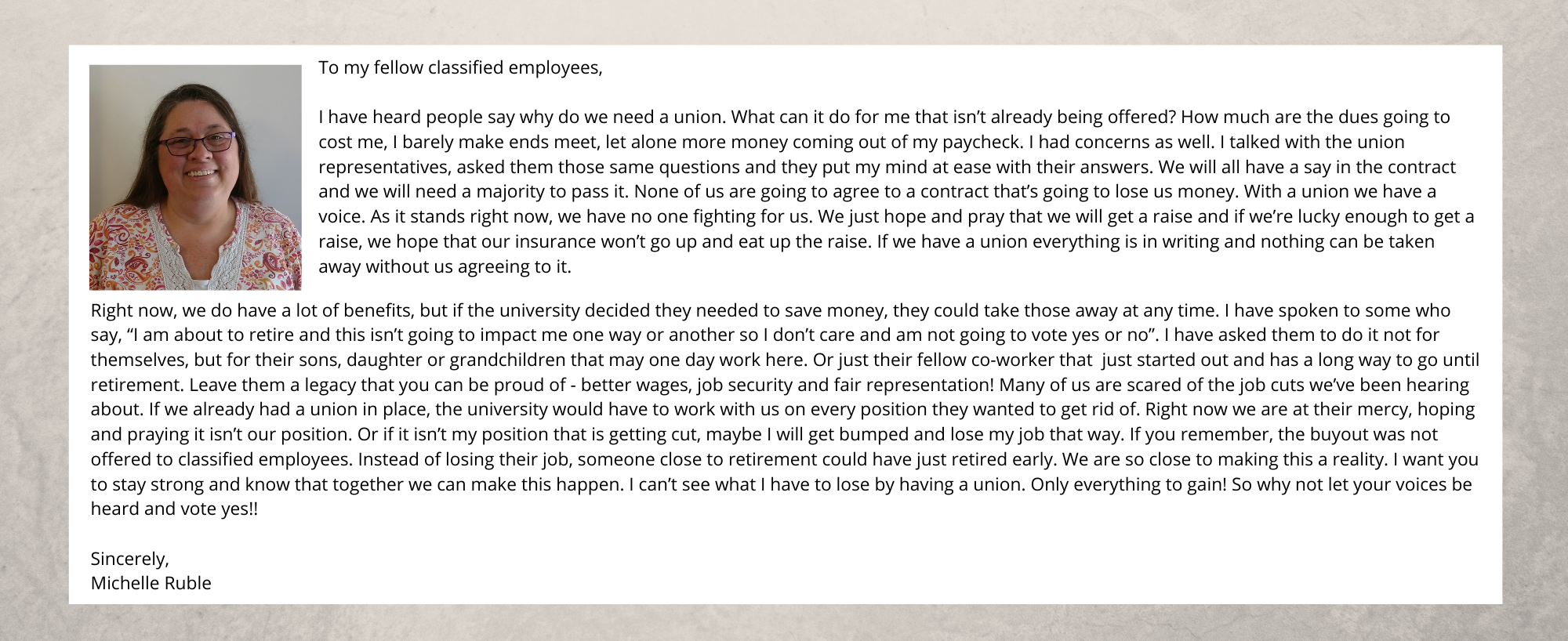 HAVE YOU RECEIVED OUR MAILINGS?
It is one of our top priorities to make sure all Classified Employees are staying up to date with what's occurring in our Unionization efforts. If you have not received any mail, please be sure to let us know so we can get you added to the list. Contact your AFSCME Organizer Corissa, at [email protected], to update your mailing address.
Where you given a newsletter?
If a coworker or AFSCME Representative hasn't passed a newsletters to you, please let us know! Each newseltter gives a genereal update on where we are in the Union organizing process and also lists upcoming events. Contact AFSCME Organizer, Corissa at (614)787-4556 or at [email protected], and she'll make sure to get one to you asap. Please click on the images below to enlarge.