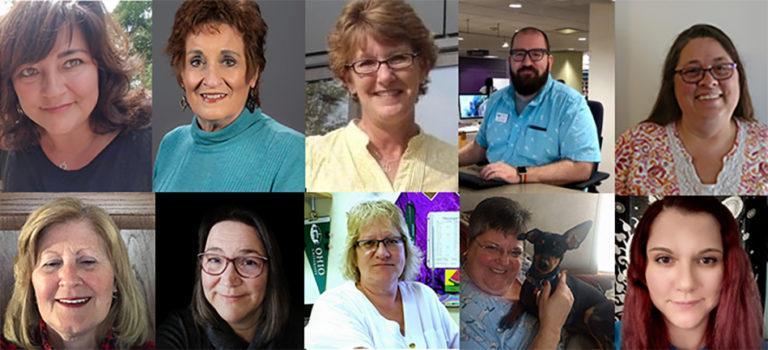 By a landslide vote, more than 450 full-time and part-time clerical and technical classified employees at Ohio University overwhelming said AFSCME Yes and won union representation after more than a year-long organizing effort.
In the wake of recent university layoffs of classified employees and more than 150 AFSCME Local 1699 skilled-trade, maintenance and culinary employees, the new union is set to elect officers and enter negotiations with the administration.
"I'm looking forward to working with the newly formed classified bargaining unit to negotiate a fair contract with the administration that will address job security, wages, benefits, health insurance, and other labor concerns," said John Johnson, AFSCME Ohio Council 8's Athens Regional Director.
Early this year the organizing committee was ready to move to a mail-in secret-ballot election. However, due to the pandemic shutdown of the State Employment Relations Board the election was delayed until July and the ballots were counted on August 5th.
According to Melanie Quolke, a classified employee with ten years of experience in the university community and a member of the administration appointed Executive Policy Committee* which was supposed give classified employees a voice, "the main issue is trust", she said.
*Correction –  Quolke is not a member of the Executive Policy Committee. She was a member of the Classified Senate which up to this point has been the voice for Classified Staff at the University. 
"We presented many detailed proposals to the committee on improving our jobs, our workplace and the university only to have many of them rejected out-of-hand by the administration.
"The union will give us representation that counts. With AFSCME we will have a real voice and a seat at the table," Quolke said.
The new union will now be in addition to AFSCME Local 1699, which has represented skill trades, maintenance and culinary employees since 1967.
"I am very proud of this committee for their commitment to stick together for the long haul," said Steve Roth, AFSCME Ohio Council 8 Organizing Director.
"I think this victory at OU will show classified employees at other state universities what a real voice on the job can do for them and their families," Roth said.